Radiant Heat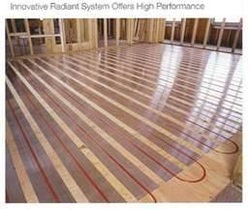 Radiant Heat is a highly efficient system which evenly distributes warmth throughout your rooms. Radiant Heat can be mounted in your floors or in your walls and can be provided hydronically or electrically. It is compatible with gas, oil or electric home heating systems.
Additional benefits include:
cost efficiency in comparison to radiators
arrangement of furniture without consideration of radiator location or air diffuser (registers)

---
Snow Melt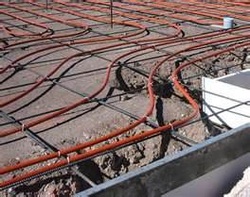 Snow Melt is a maintenance-free, convenient system which eliminates the need to shovel snow. It is ideal for driveways, patios, handicapped ramps and walkways. We offer the option of both electric or hydronic Snow Melt.
---